Directly Sync Quickbooks
Everything about business is easier when systems are integrated effectively. This is why we're building QuickBooks integration into our platform, which will give you much more power and control over the workings of your roll off dumpster rental operation.
This amazing integration will allow you to keep track of all the charges to your customer in an efficient, accurate manner. All pertinent information is transmitted directly to QuickBooks in an easy one-way sync.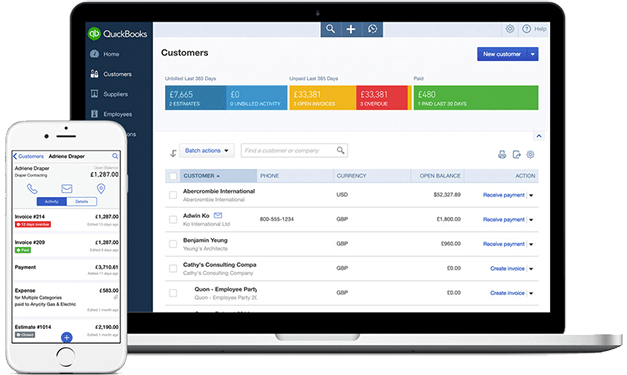 Enhanced CRM Functionality
Included is CRM (Customer Relationship Management) functionality, which will give you a serious edge over your competitors when it comes to analyzing and understanding your customer base.
For example, if a particular customer has done business with you 14 times in the past, our QuickBooks integration will allow you to easily access every single charge in a fully integrated, streamlined fashion. Every amount associated with every single transaction will be entered into your system.
And when it comes to invoicing, it's also done through QuickBooks.
Full Accounting Integration
Think about the value of your customers — every one of them is important to your business, but each one is different. When you integrate all of your data into QuickBooks using our system, you can truly understand the value of each customer, their needs and how you can market to them more effectively. No longer do you have to rely on your memory or quickly scrawled notes to get a snapshot of a customer and their specific tendencies. Now you can call it all up with a single click or tap!
When you integrate your QuickBooks account seamlessly with Thumbster Connect, you can keep your finances and invoices in check.