Up-To-Date Dumpster Analytics
Your business succeeds when you're able to achieve quick turnover with your containers. Unfortunately, when you don't have access to the most up-to-date tools, you can't keep track of your assets effectively.
Idle containers just sit there, which loses you money. And in many cases, businesses like yours lose track of their assets altogether — this happens all too often in the dumpster rental industry!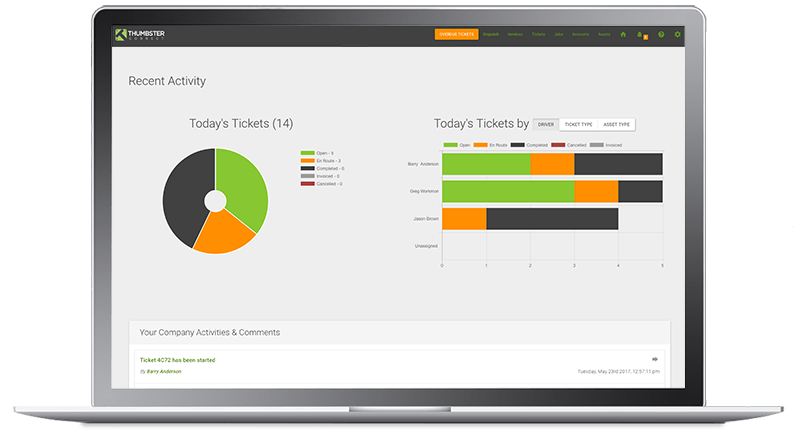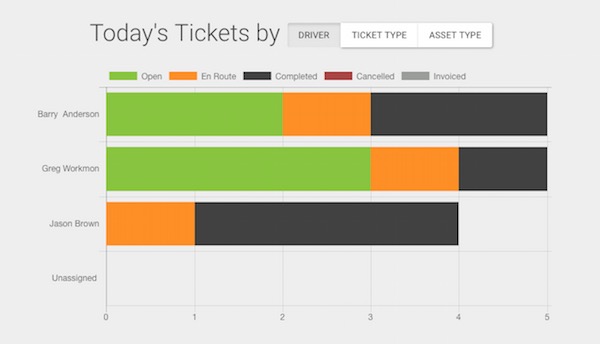 High-Visibility Asset Reports
With our high-visibility reporting technology, you can see exactly how long an asset has been on a specific site and you keep track of your idle containers, allowing you to minimize the amount of time they're not contributing to positive cash flow for your company.
You can also stay on top of your ticket reports with easy access to information such as locations, clients and more. And our reporting is incredibly interactive with filtering tools that can give you the power to drill deep into factors like status and weight.
Efficient Operations Performance
Everything you need to know to ensure efficient operations of your business is available to you with Thumbster Connect's high visibility reporting: aging rentals, driver performance, overall company performance and much more is easily accessible, giving you the power to act quickly and keep your business running smoothly.