Mobile Applications for Drivers
Our simple, no-nonsense mobile application for drivers (iOS & Android) supplies all of the information that drivers need to work effectively and efficiently for your dumpster rental business.
Not only does it update ticket status, and supply your drivers with everything they need, but it also updates the ticket feed in real time! Additionally, it gives you and your drivers the ability to see tickets in a convenient map-based view.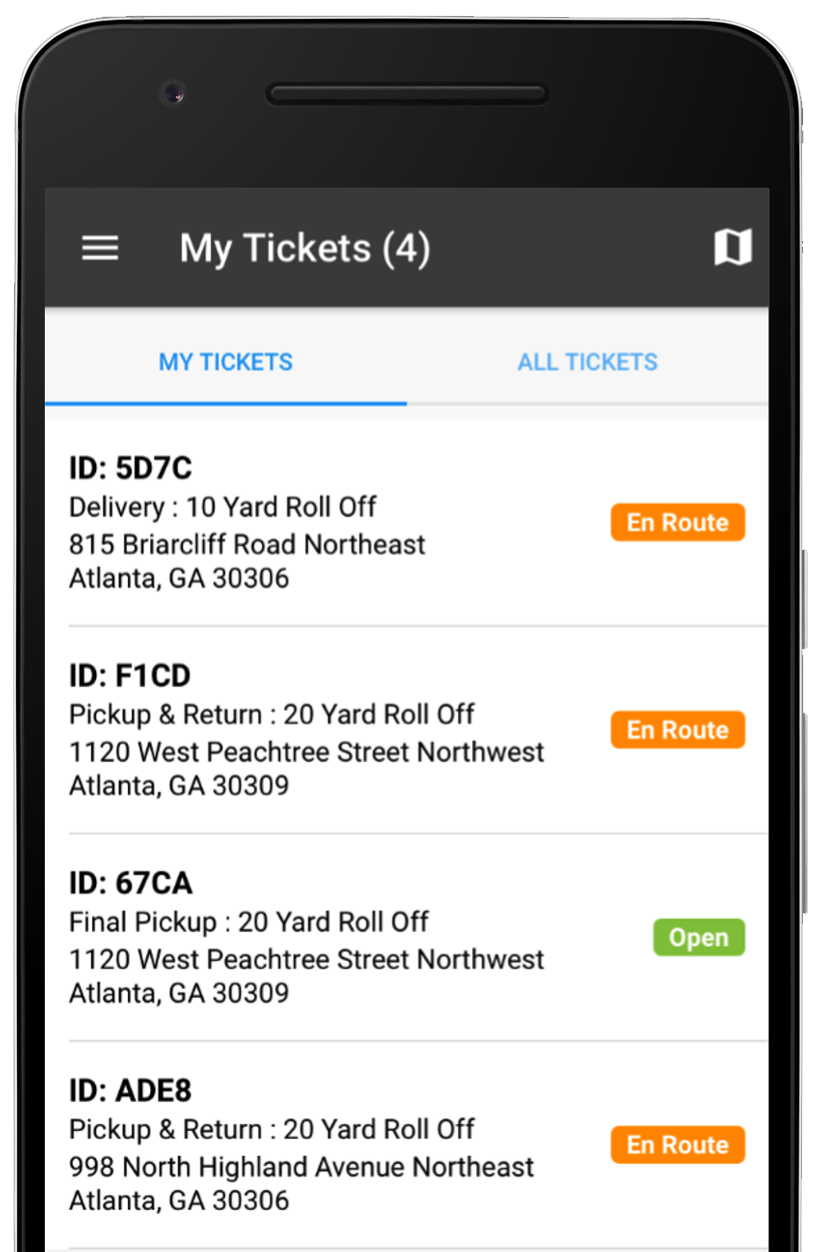 This mobile app is a real game changer!
Features Include:
Real Time Ticket Feed for Drivers
Location Based Ticket Views
Track Progress as it Happens
Turn-by-turn GPS Navigation
Real Time Chat with Dispatchers
Real Time Event Notifications
Manage Your Team Efficiently
The Thumbster Connect mobile application allows your business to utilize the latest technology, giving your company the ability to operate much more efficiently while ensuring your team members are on the same page. Say goodbye to wasted time, materials and labor while you welcome a new level of efficiency to your business.
Although the app is simple and streamlined, it is an incredibly effective tool with the power to change your business for the better immediately!
Just imagine how amazing it will be to give your drivers the ability to take pictures of the job site and report issues immediately, or capture tickets with a tap of a smartphone screen.
Our dumpster rental app increases cash flow, organizes workflow and makes everything about your business easier.